What To Expect
Worship is a central part of who we are. Through word, music, and action (sacrament), we seek to understand the Father, grow closer to Jesus, and we are given life in the Holy Spirit.
There are many different ways to worship our immense God, and St. Matthew's tries to offer something for everyone. Please see our service descriptions and times below.
Email by Friday at 2:00 p.m. to get the Zoom link if you wish to join online.
Casual Service
Sunday 9:30 am
This relaxed service features creative liturgy and joy-filled contemporary music and is designed for participation by all. During the gently interactive sermon time, there is a full program for children and youth. Sundays at 9:30 am. In person and online.
Contemporary Service
Sunday 11:00 am
This service uses the Book of Alternative Services. It features a blend of contemporary and traditional music on the piano and organ, and is led by our choir and organist. Sundays at 11 am. In person and online.
Classic Service
Third Sunday at 11:00 am
A reflective service using the Book of Common Prayer. This Eucharistic service is rich with beautiful language in the tradition of living God's Word, prayer, and the food of heaven. This service is held at 11 am on the third Sunday of each month, replacing the BAS service. In person and online.
Unity Service
Sunday 10:30 am
A blend of traditional and contemporary elements to create a beautiful service for all ages. This service is held periodically at 10:30 am. During the sermon, there is a full children's program. Please check this website for service announcements. In person and online.
Midweek Renewal
Wednesday 10:30 am
The traditional, poetic language of the Book of Common Prayer in an intimate and welcoming midweek service. A welcome respite and reminder of god's presence in our busy lives. In person and posted to YouTube.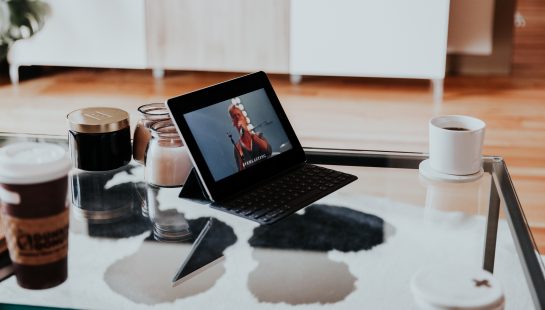 Online Services
Online prayer, reading, and reflection to help us be centered and remember Christ's presence.
Click here for our YouTube channel of online services.
Ready to come to St. Matthew's? Here's what you need to know.
Parking: We have a large parking lot with two driveways. The east parking lot provides the closest access to our front door, where we enter for services.
Accessibility: From parking to entering the sanctuary, St. Matthew's is fully accessible. Our elevator is at the front door and the gym is on floor level at the back of the parking lot.
Main Entrance – The elevator is inside the doors, to the left of the stairs. Accessible parking is at the foot of the ramp on the east side.
West Parking Lot – This entrance gets you to the gym and main kitchen. Accessible parking is by this door.
Greeters: We know visiting a new church can be intimidating. That's why we have welcome table and some friendly faces to greet you when you arrive.
Dress: Gone are the days of your uncomfortable "Sunday Best." We welcome you, whether in a dress shirt or t-shirt.
Children: We offer a vibrant children's program. Please check our children's page for more information.
Coffee Hour: Community is an important part of St. Matthew's. We gather for coffee hour in person or virtually after the 9:30 am, 11 am or Unity service.
Masking: At this point it is up to those attending if they want to mask or not. We ask that you be considerate to those that still want to remain masked and distant. Our communion ministers and prayer anointers will remain masked for the time being.
Communion: Most Sundays are communion services where we serve both bread and wine. All Christians are welcome to receive. If you would rather like a blessing from the priest you can cross your arms over your chest. If you are not comfortable receiving the common cup, you are welcome to just put your hand on the base to have the words spoken over you.
Anointing: Every communion service, at communion we have someone at the back of the church ready to anoint you or pray over you. We welcome all prayers, even those you can't speak.
Attend virtually: We continue to offer Sunday services online as well as in person. Contact the office by 2 pm on Friday for the link, or request to receive our weekly email to receive the link (and information about all the other wonderful things happening at St. Matthew's). Scroll down for the contact form.
Throughout the week: All of our programming is public and you are more than welcome to join us.
Meeting with the priest: Rev. Philip would love to meet with you and answer any questions you may have.
Contact Us
Have questions or want more information, reach out below and our team will be in touch!